CHRISTMAS    

  TAY NINH, BASE CAMP

               "1966" 

Santa, flies over Tay Ninh, Base Camp 1966

Did we still believe in Santa?  absolutely !!!!!

Dreaming of a White Christmas back HOME   Northampton, Massachusetts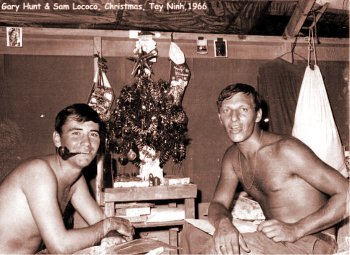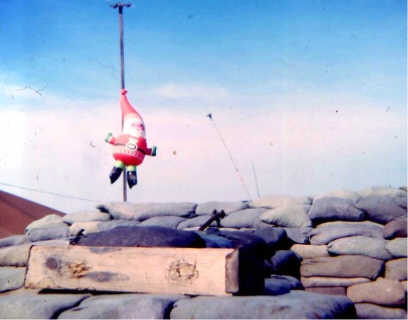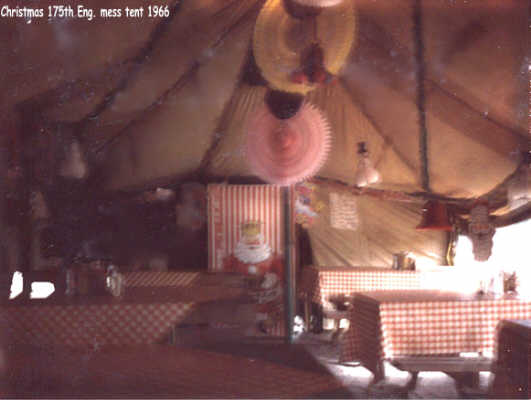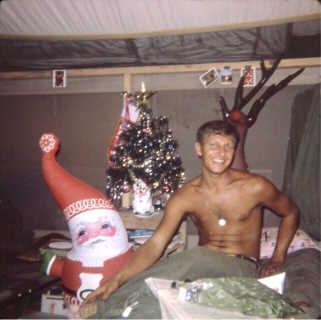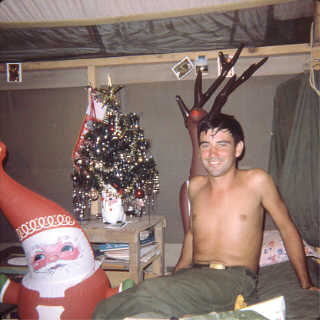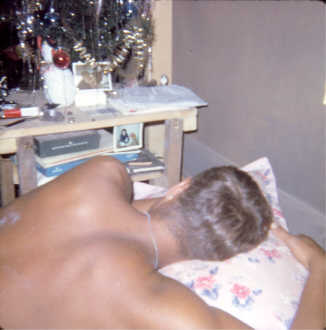 175th Mess tent decorated for Christmas dinner 1966

   CHRISTMAS MENU

Roast Turkey             Turkey Gravy

Cornbread Dressing   Cranberry Sauce

Mashed Potatoes

Glazed Sweet Potatoes

Buttered Mixed Vegetables   Hot Rolls

Fruit Cake

Mincemeat Pie

Pumpkin Pie Whipped Topping

Assorted Fresh Fruits

Assorted Nuts  and  Candy

Gary Hunt    The stockings  were hung     Sam Lococo

Wrapping presents to send back home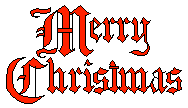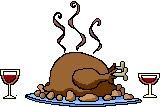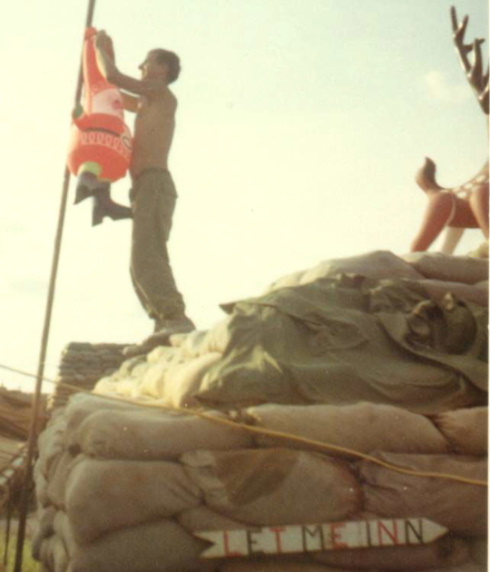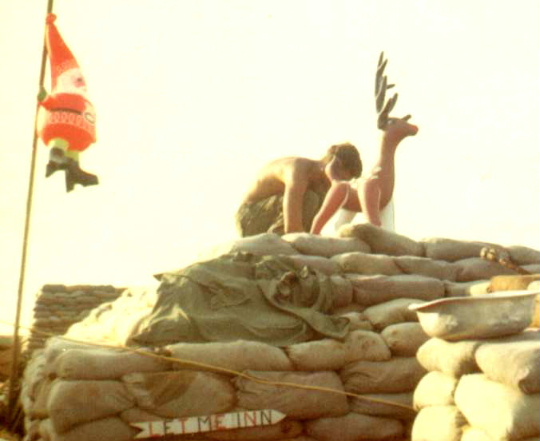 DECORATING OUR BUNKER      THE " LET ME INN  HOTEL "