The first of the new recruits began to arrive at Fort Devens, Massachusetts, on 11 October 1965

from Fort Dix, New Jersey and Fort Knox, Kentucky. 2000, new recruits, assigned to different

battalions, made up of enlistees and draftees. Draftees made up more than half of the units 3800 officers and men.In the past draftees only made up about 20% of such units. One-third was transferred

from 2nd Infantry Brigade, former tenants of Fort Devens. This Brigade was transferred in Sept.

  1965 to its parent 5th Division at Fort Carson, Colorado. The men it left behind brought their

          knowledge of Army life and training methods to the 196th and 2000 new recruits.

  A new concept of training was introduced; the first time since World War 1, recruits, enlistees, and inductees were assigned to the 196th immediately after induction into the Army. Training period 8 weeks each of basic combat and advanced individual training, as well as final 8 weeks of basic unit training was spend with the Brigade.

The 196th Light Infantry Brigade was originally scheduled to be sent to the Dominican Republic

in mid-1966, but was rushed to Vietnam instead. The majority of the 196th left from Boston Harbor in July 66 and landed in Vung Tau, Vietnam , on August 14, 28 days later, a costal town 40 miles south-

east of Saigon. The brigade was transported by C-130's to Tay Ninh, Provience, known as War Zone C. The only man made thing on the base camp was the air strip we landed on. The 175th Engineers were responsible for the building of the Tay Ninh, base camp.  Essayons, and we did.

Americans stationed in South Vietnam now numbered  291,000

The first combat operation of the 196th--code--named "Attleboro" after the Massachusetts town--was initiated on Sept. 14 1966 from the brigade's simicompleted base camp west of Tay Ninh. The operation encounter the VC 9th Div. and NVA 101st Redg. The ensuing battles began in late October, developed into the largest U.S. operation to date. Huge amounts of rice and weapons were uncovered and captured. In all 22,000 Allied troops, were used.

The Brigade moved north in June 1967 to Chu Lai, located 56 miles south of Da Nang on the South China Sea and serves as headquarters of the Americal Division.

20,000 soldier served in its ranks from 1965 to 1972.  It was the last combat unit to leave Vietnam

and suffered more then 1200 Killed-In-Action, and many more wounded.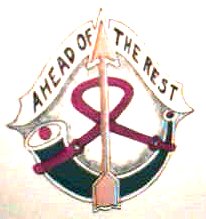 BRIGADE AND REGIMENTAL INSIGNIA

BATTALION AND COMPANY INSIGNIA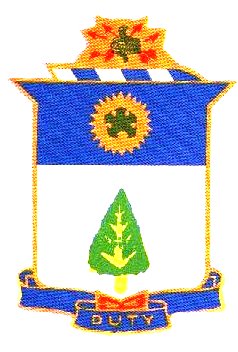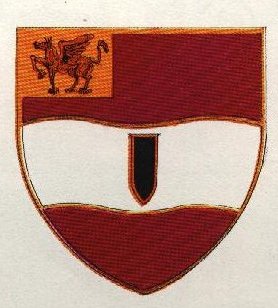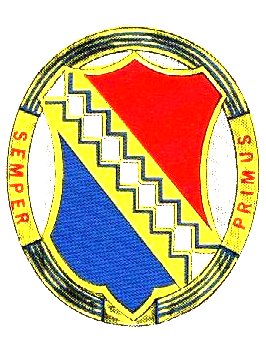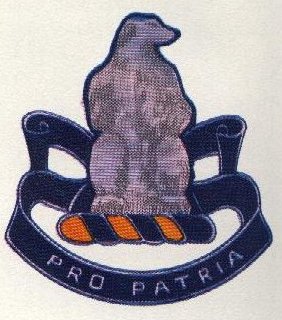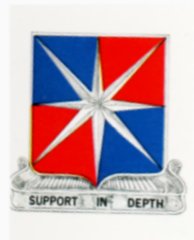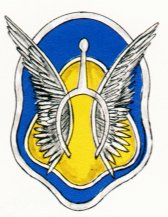 196th LIGHT INFANTRY BRIGADE 

                          HISTORY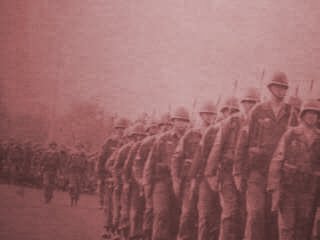 196th Brigade 1965 Fort Devens, Massachusetts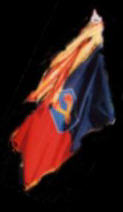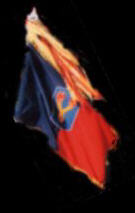 With the commitment of ground troops in 1965, Engineers had the dual responsibilities

of supporting combat operations and constructing support facilities for the Army.

Construction Engineer battalions and company groups built command complexes, harbors

and port facilities, logistical facilities, and improved or constructed hundreds of kilometers of roads.

Divisional Engineers focused their attention on base camps, fire bases, tactical roads, and

counter-mine operations. Engineers dozers equipped with a special plow/blade cleared thousands of acres of jungle. The land clearing efforts eliminated sanctuaries for the Viet Cong, and (NVA) forces, made ambushes along the roads more difficult, and created cleared

ground for agriculture for the South Vietnamese farmers.